How I 'accidentally' removed the engine from RE02VRK
Written on 11 June 2019 by R Hill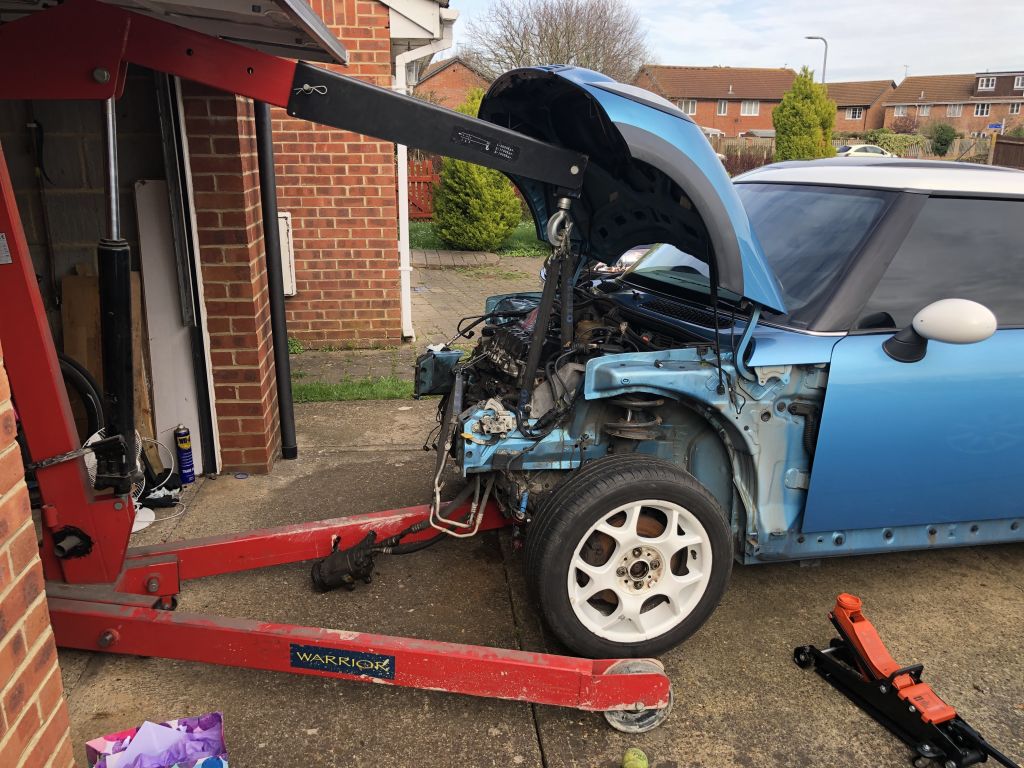 Having been lucky enough to find and buy the Top Gear Cooper S, RE02 VRK, I was obviously keen to get on and enjoy it! The first job was to assess what I'd bought and ensure I had the V5 in my name. The second of these tasks didn't go as smoothly as I'd hoped and actually gave me plenty of time to look over RE02 VRK!
Buying a car unseen at a distance is not without its risks. The V5 was present with the car but I get the feeling the chap I bought it from was a bit of a wheeler dealer and don't think the car was ever actually registered in his name. I think he'd bought it to flip it quickly, hoping for a quick repair, but ended up just letting it sit before moving it on. It took several months for the DVLA to do whatever they do in these situations and get the log book to me. Whilst I was waiting for this to happen I wasn't prepared to invest any serious money into the car.
Initially I was just going to try starting the car but something told me I should check the oil first. Empty! Like seriously empty! No oil what so ever! I rushed out to buy some oil and other bits for a service. I started pouring the oil in and looked down at the ground to see a big pool all over the floor. I'm no expert, but that didn't seem good. At first I assumed it was just the sump plug, so ordered one of those online and waited for it to arrive. Being in no rush as I had no V5, it was a week later before I went to fit the plug. Hhhhhmmmmm...... The sump already had a plug in it, Although it became very quickly obvious, the hole that needed plugging was slightly bigger!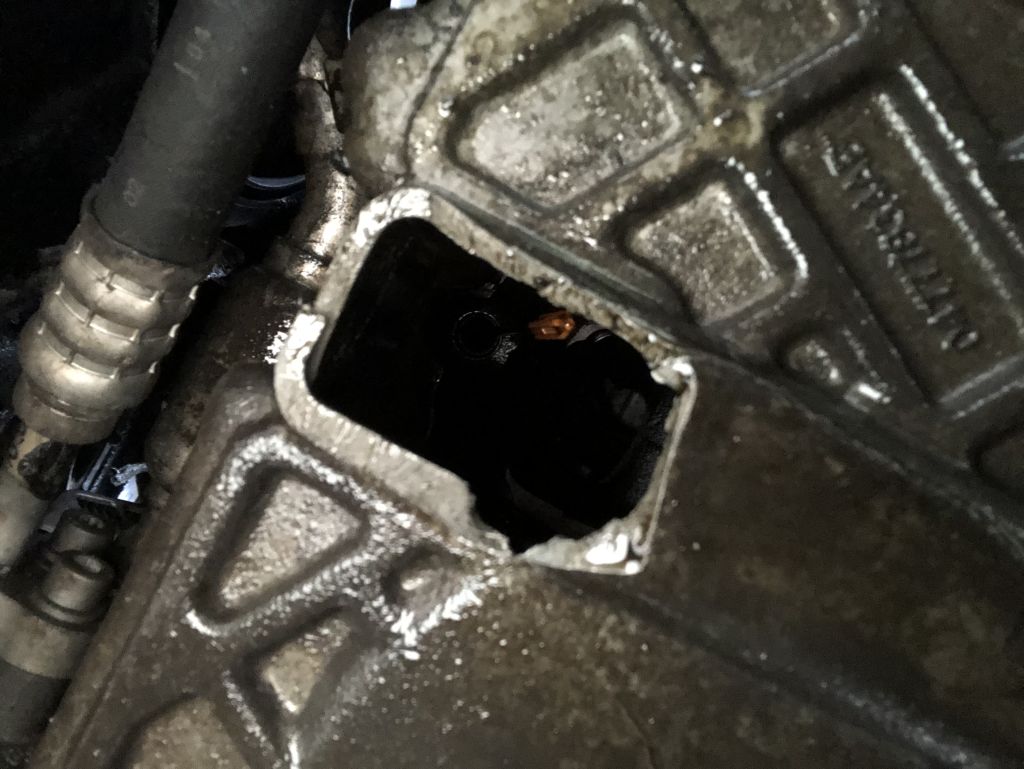 My heart sank! I'd not really been looking for a project, I'd been inspired to buy an R53 by others acquiring some really good bargains and just turning the key and driving. I wasn't sure which direction to take. I considered flipping it, I'd already had offers, but something made me want to keep going. I booked in a mobile mechanic to come and do an initial inspection. £50 seemed like a fair investment at this stage to see what I was dealing with. Family health issues meant he didn't turn up twice and time just dragged on. All this time the DVLA were still dragging their heals.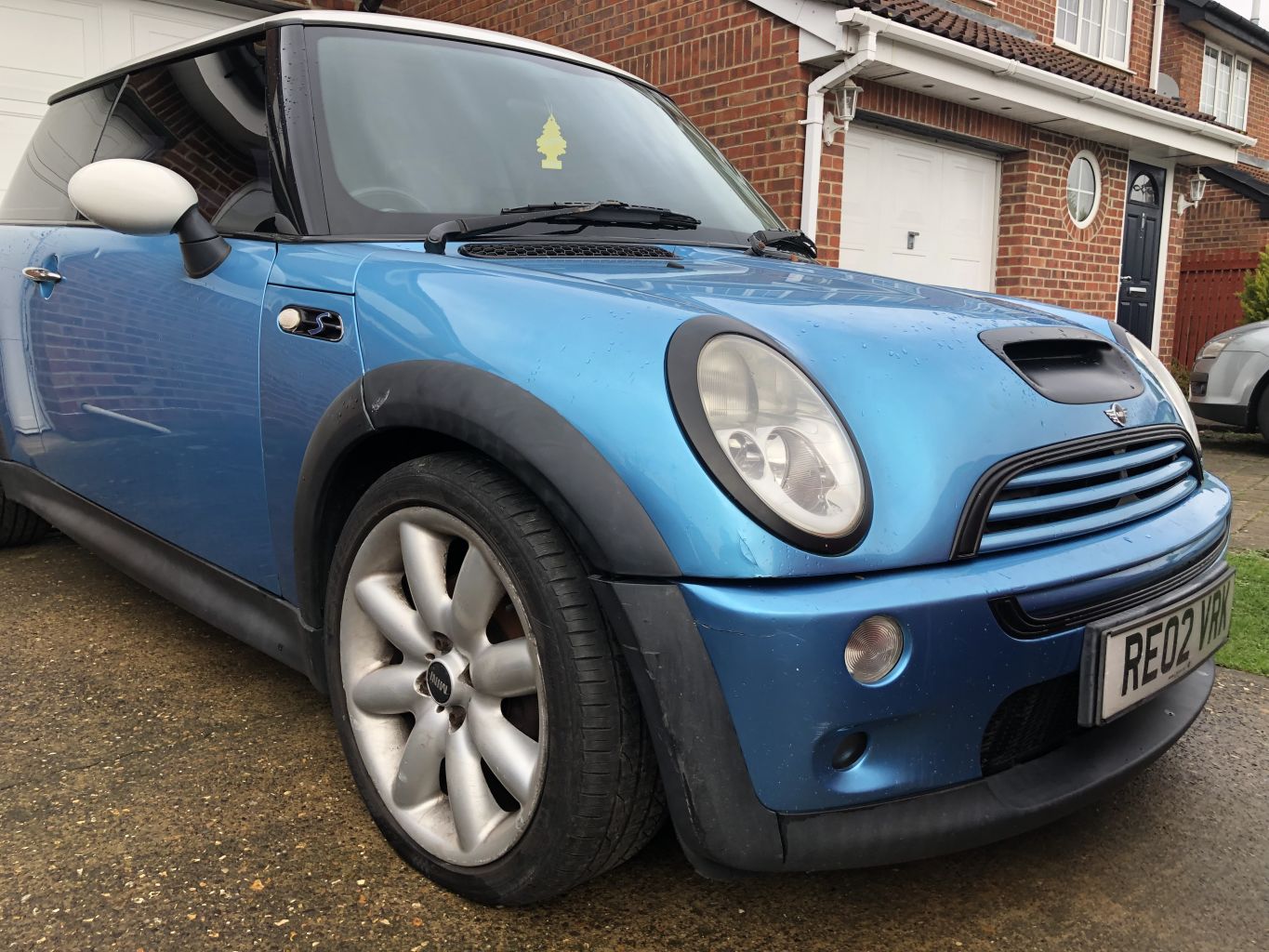 As well as the engine the other thing that needed addressing on RE02 VRK was the front end. It had an all too common dent / crack in the paintwork under one of the headlights, the headlights, scoop and grille have all been dechromed and need putting back to original and the bumper had also seen better days. The wheels on it were also wrong. Pricing these things up alone meant buying a 2nd car as spares or repair became a sensible option. So I setup early alerts for anything cheap that might be suitable.
One evening, just as it had started to snow a suitable donor became available, 40 minutes from me. I simply couldn't believe it, the car with everything I needed and more at the right price happened to be RK02 UYM, the 3rd oldest UK true R53 still surviving! I acted quickly to secure this purchase that night It was in excellent condition apart from what is suspected to be a burnt out valve and timing chain issue. The wheels and panels were just what I needed for my Top Gear R53 restoration.
Part of me that thinks it's wrong to use such a special car to save another special car but they were in the factory at the same time, the colour match is superb. I decided the provenance of RE02 VRK is stronger and this should be the car to be resotred first. My intention is to always have 2 complete cars. Anything that helps RE02 VRK is swapped and not simply removed. This way RK02 UYM can be restored in the future.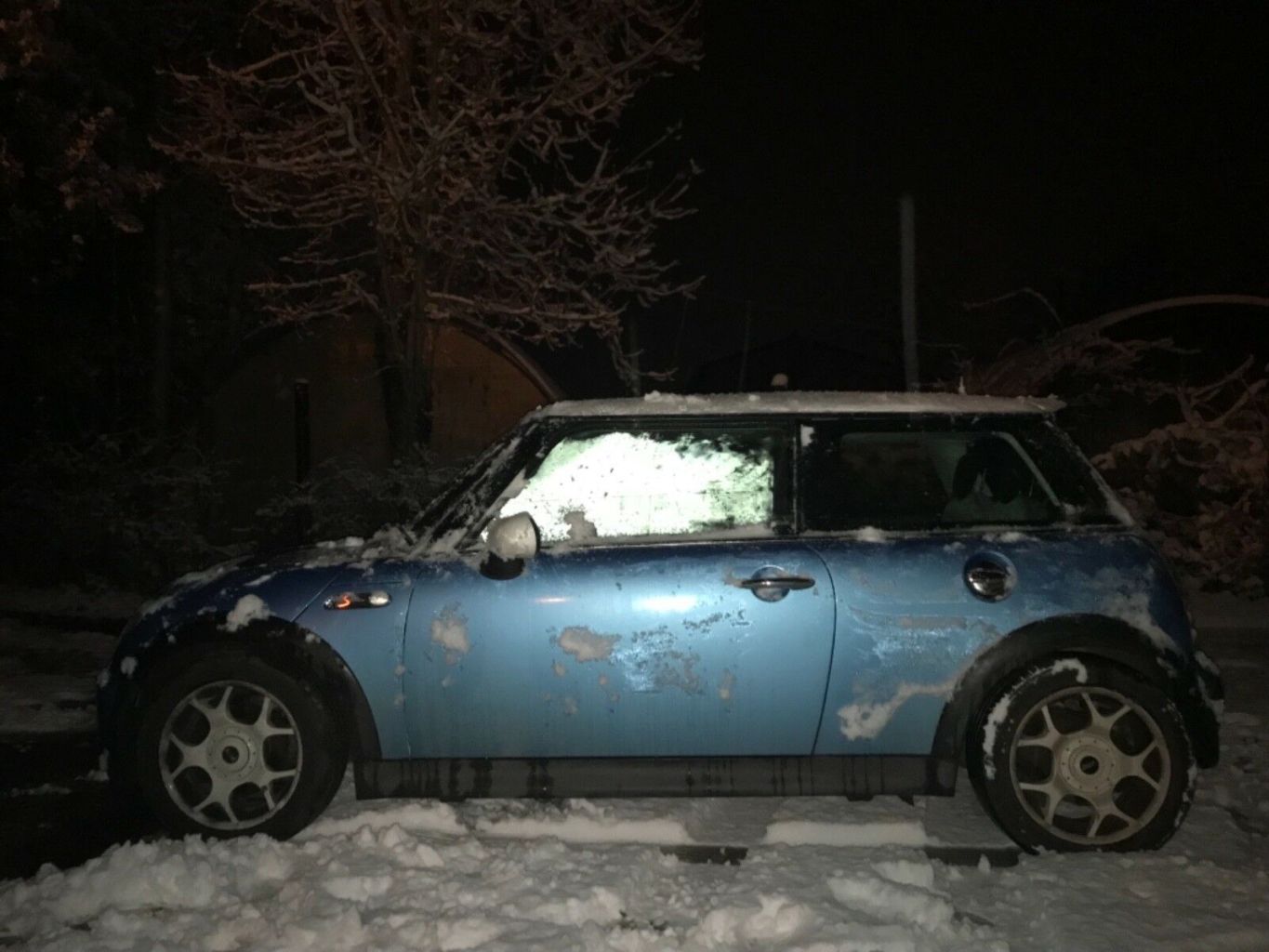 Having now got 2 cars needing work it seemed sensible to take the risk on swapping the panels over in the hope the V5 would come through. Once the bumper was off, I realised I was only a few bolts away from a proper engine inspection by putting the car in front end service mode!
At this point I should state, I'm no mechanic! I last held a wrench over 25 years ago when I was at school and owned a classic Mini. I spend most of my days sitting behind a desk or riding my bike - for which you only need about 4 tools to maintain! When I was younger my dad had always maintained his own cars, he's built a kit car and done a nut and bolt restoration on a classic Mini. In my teens inspired by this I did used to work on my own and friends cars and swapped the engine in my Mini twice, once out the top and once out the bottom, but as soon as I started working this pretty much stopped. So I do have some experience locked away from many years ago, but realistically my point is, if I can take this on pretty much anyone can.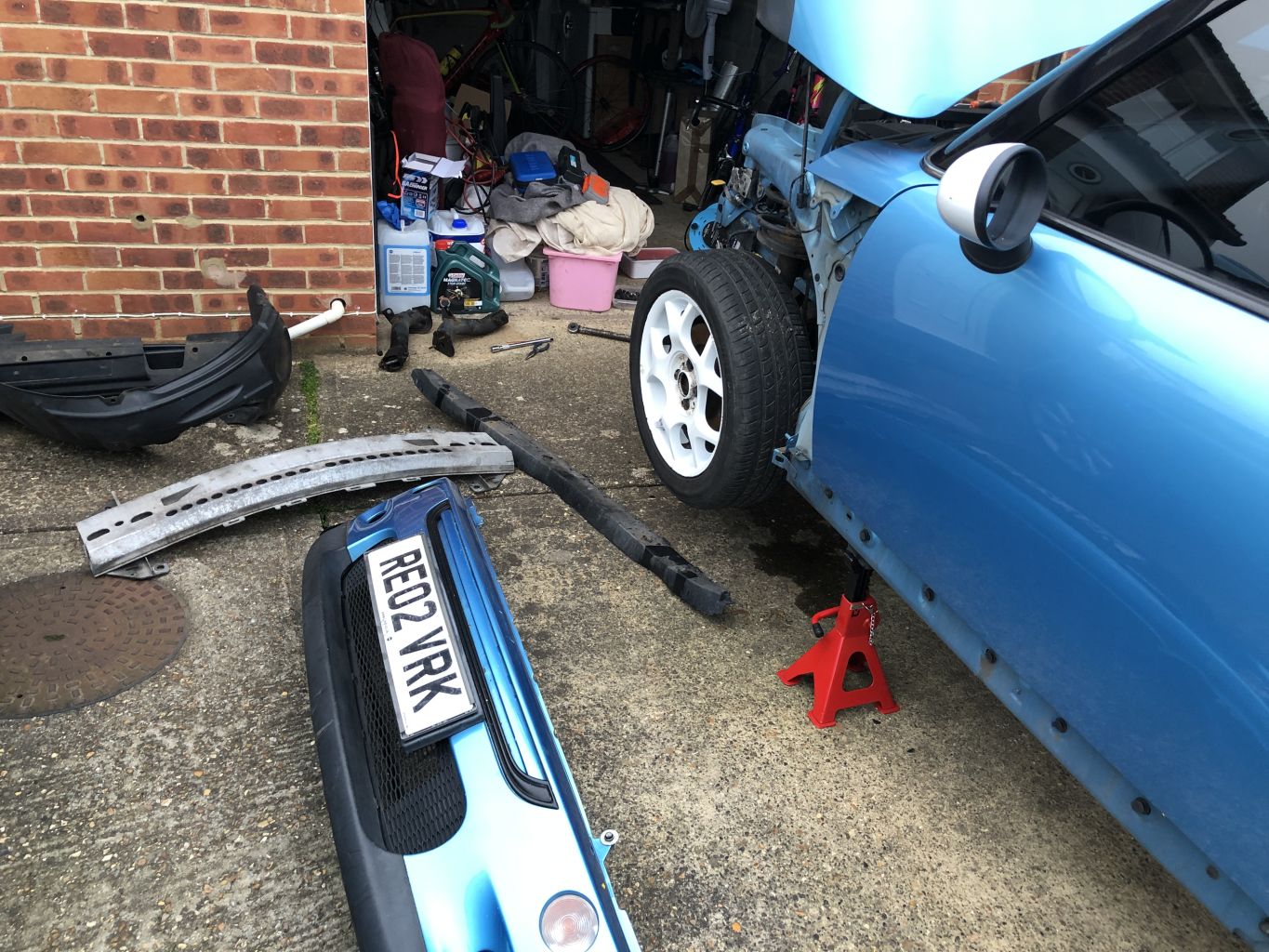 Anyone who knows me will soon enough realise, I find it hard to let things go, I refuse to believe anything worth achieving isn't possible. A friend once said, "If a job's worth doing, it's probably not worth touching!", it would have been simpler to listen to him, but my thoughts are if you have knowledge, tools and time how hard can it be? The mobile mechanic proved too unreliable, the garage I use for general car maintenance and MOTs not really interested in such a big job and the specialist MINI garage locally was coming in with £200 quotes just to get it on the ramp and do an inspection. So at some point I made a commitment that the money I saved on labour would easily afford the tools to do the initial job of inspecting the engine myself!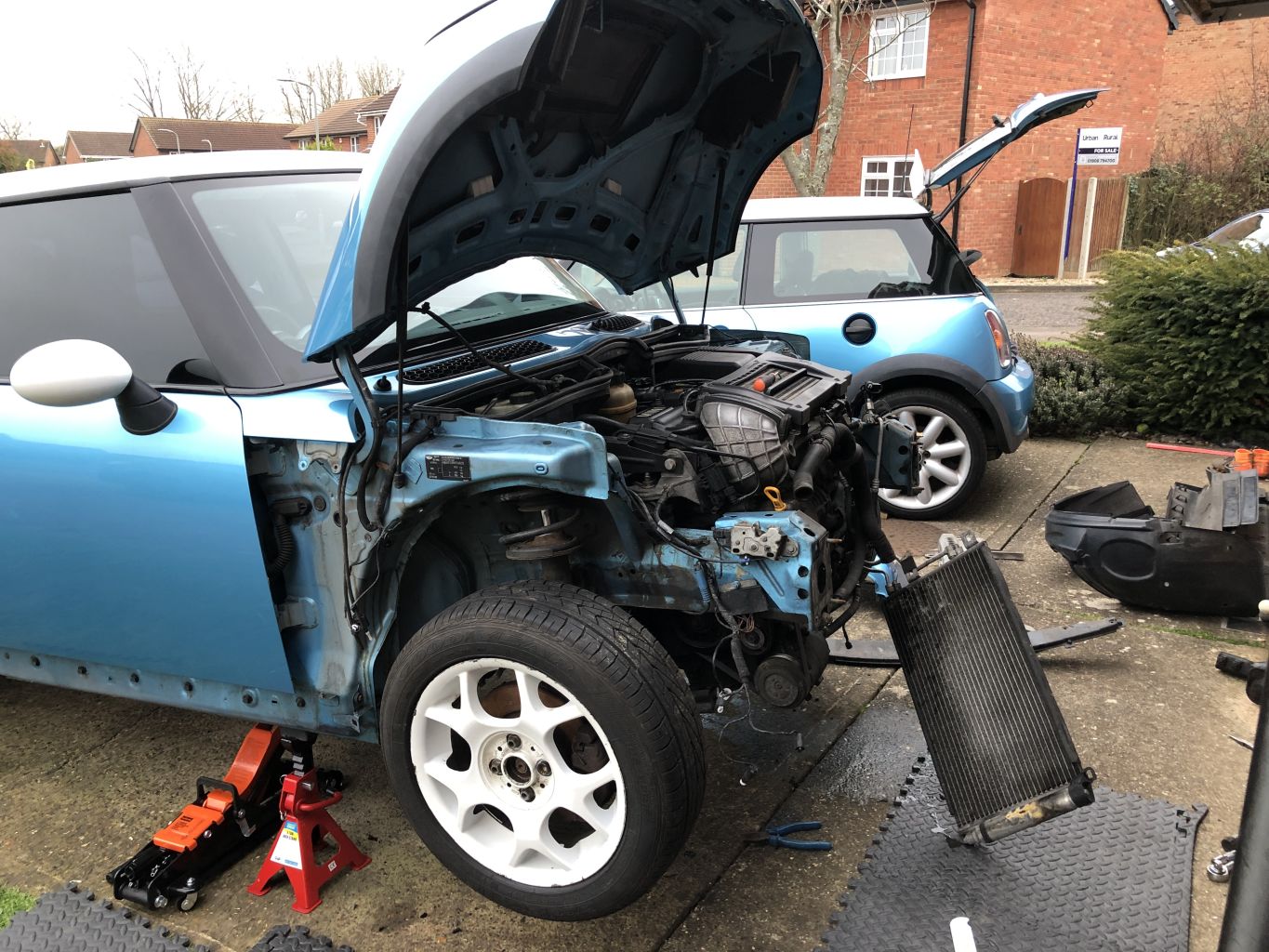 So I started removing the front of the car. The bumper, crash bar and radiator all come off pretty simply. I actually skipped front end service mode in the end because the car had also had all its water drained at some point so it was just as simple to remove the radiator as it was to keep it on. Then came the real shock! It appeared that RE02 VRK really did give up life at the end. Once the radiator was off I was greeted with the site of another hole, this time in the block itself and a piece of conrod wedged behind the dip stick tube!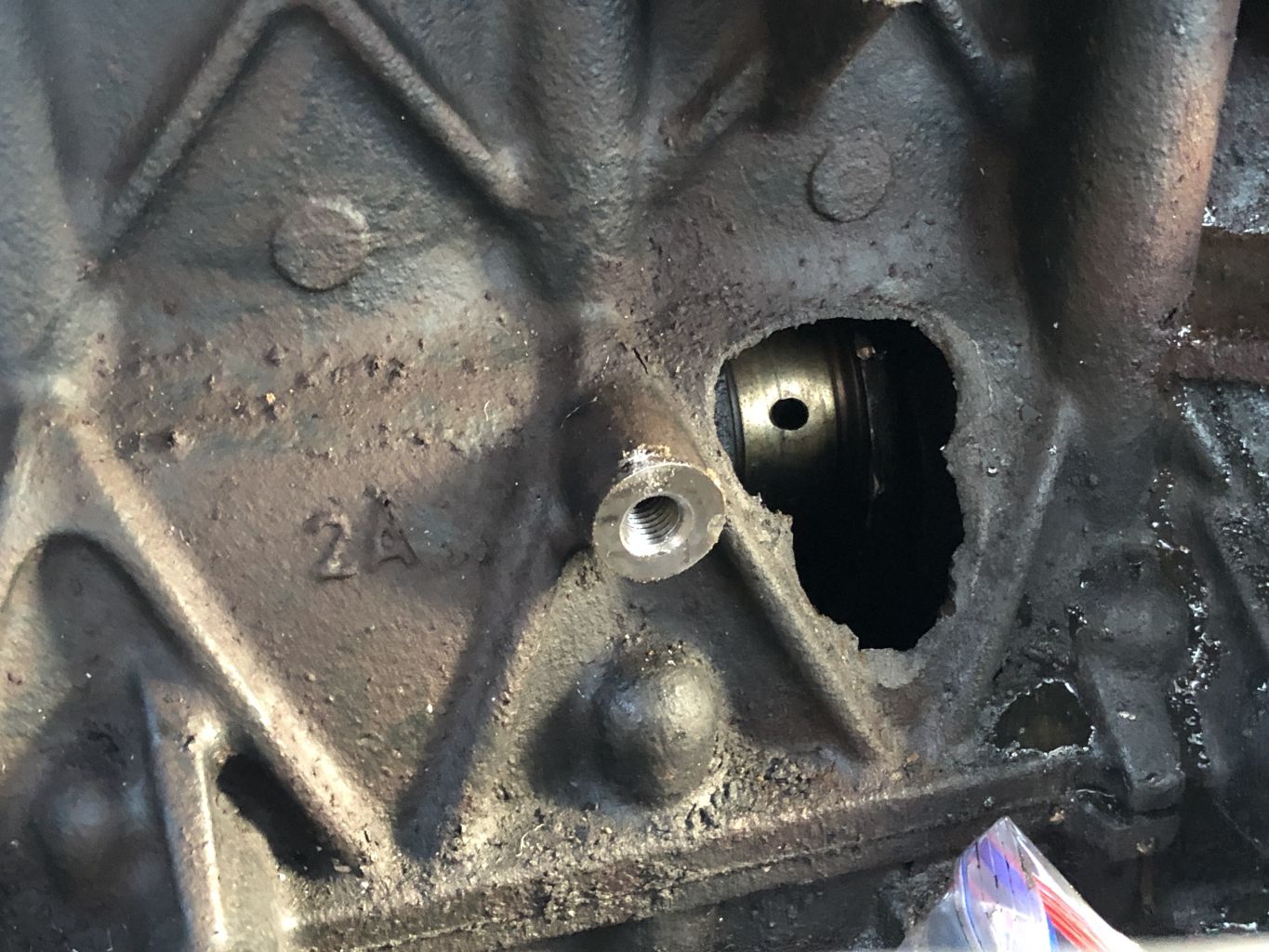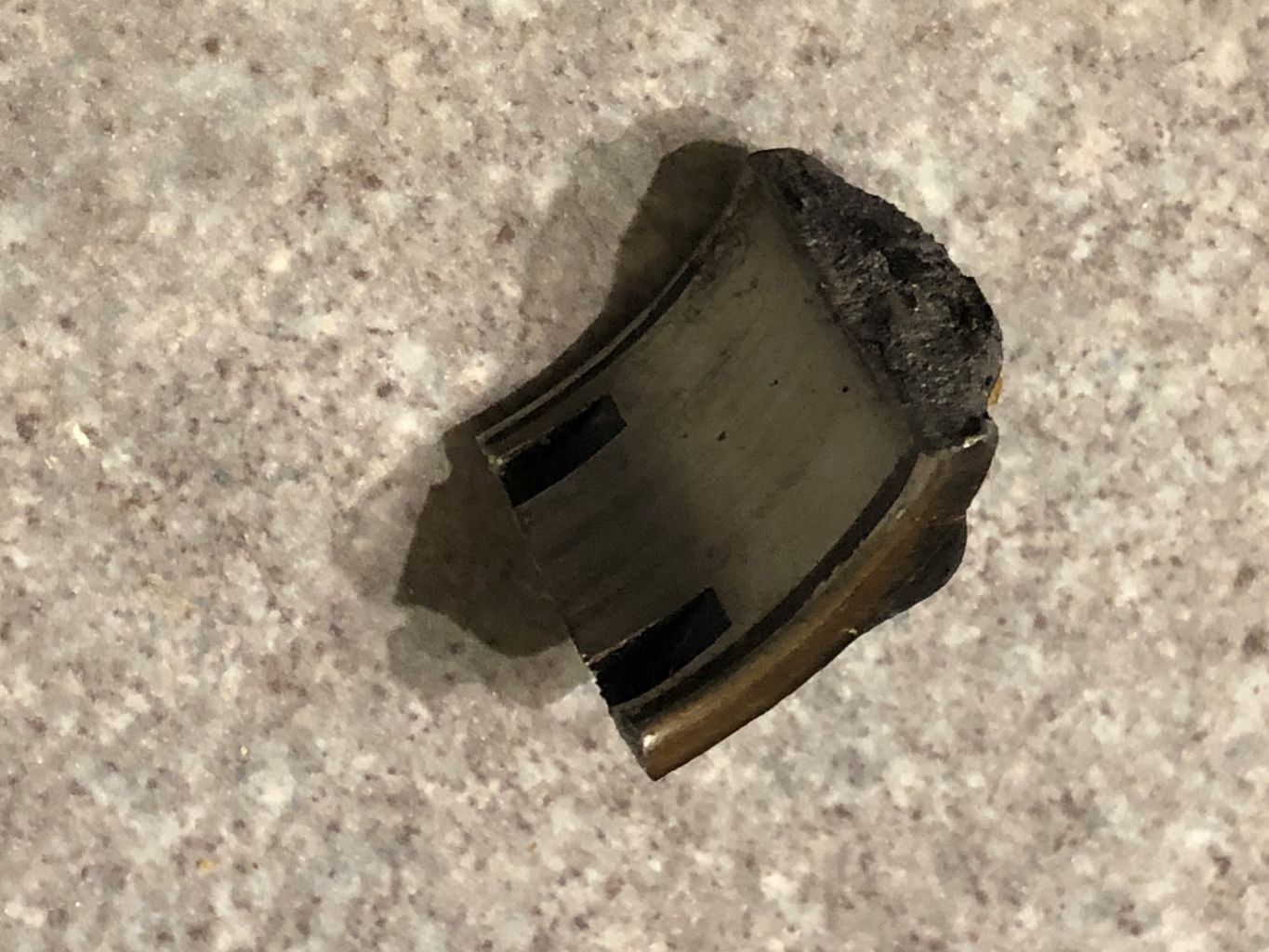 It was clear now that I'd saved myself a load of money getting it up on a ramp at the MINI specialist just for them to tell me the obvious, this engine wasn't going to run again any time soon! Having no real idea what it would entail to take the engine out and progress I researched things on YouTube and came across Mod MINI. I must of watched his videos about 3 times each trying to convince myself I could take the project on! I started hunting down a cheap engine crane on eBay. £100 later and I'm now the proud owner of an industrial quality lift capable of lifting the engine out of a HGV!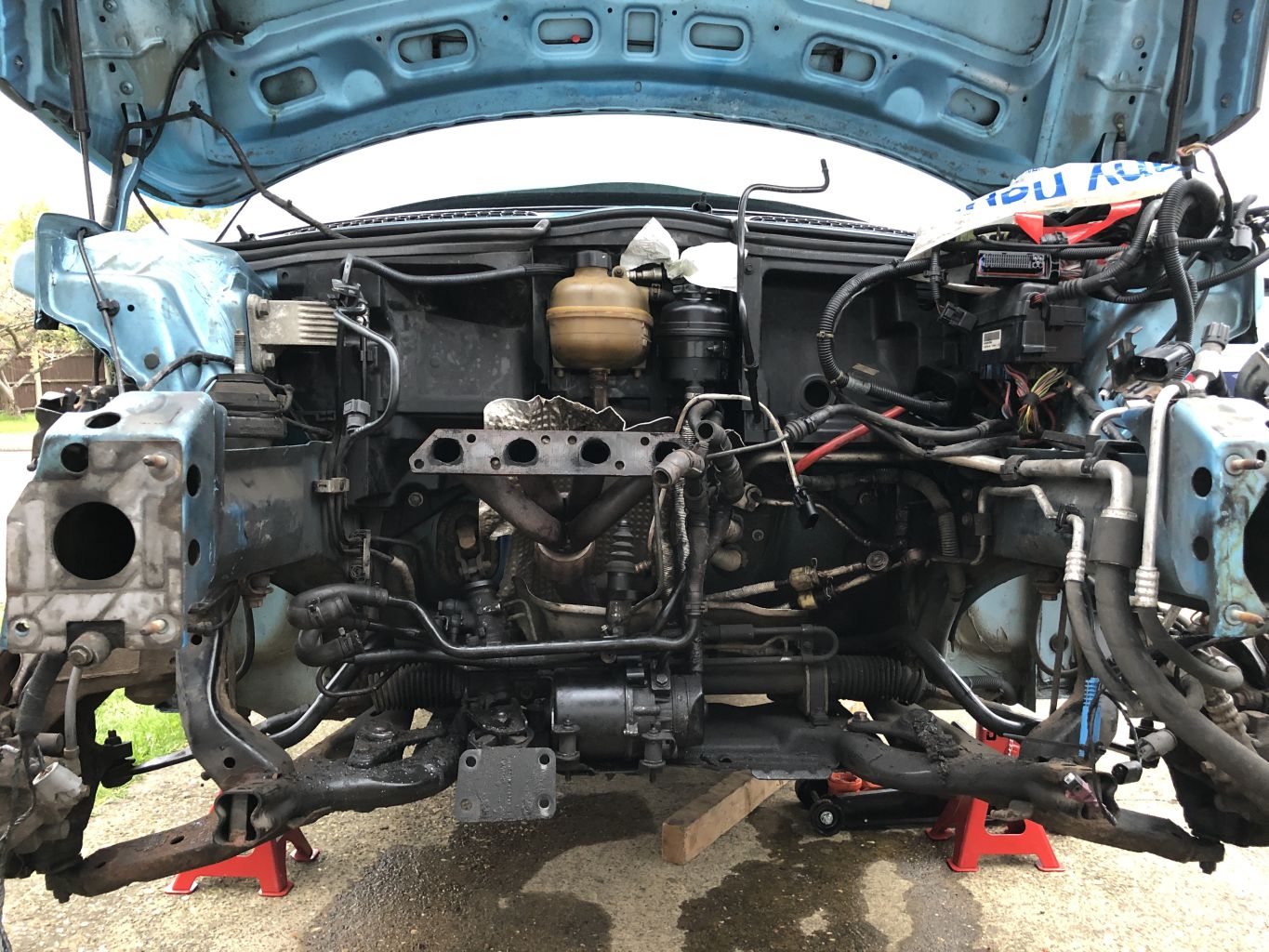 When I committed to take the engine out, I wasn't exactly sure what the next step would be. There were obvious decisions to make about whether to keep the original engine and have it rebuilt of whether to swap the engine for one that was running, say from a lower mileage breaker. Initially the answer to these questions wasn't on my radar. I just wanted to get moving and make some progress on things. As for the DVLA and the V5, it took several months some of which involving them loosing my forms, but eventually they came through and sent me the V5.
I'll let you know what I decided in another post soon!