Hunting down the Top Gear Press Car
Written on 24 May 2019 by R Hill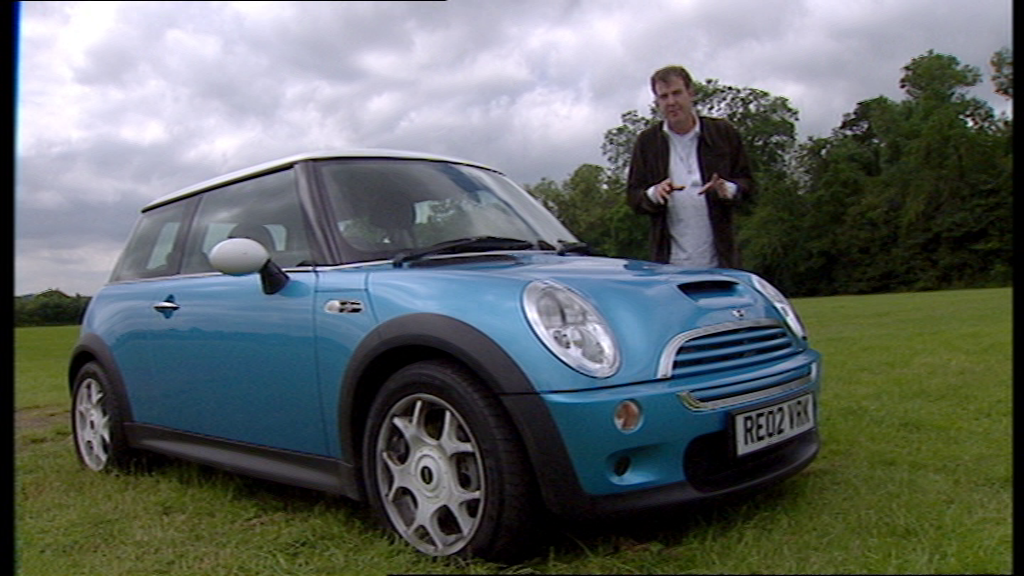 When I setup the 02 S Register web site I originally had no intention of buying an R53. Owning an OBL R50, Y931 OBL, I started looking into R53s more out of curiosity into the next part of the MINI story than anything else. At the time I was seriously considering purchasing a very early Cooper Works Conversion R50. Part of me still wonders whether I should have done as I believe they are truly a special car in MINIs history, being the last naturally aspirated Works MINIs created at Cooper Garages. I decided however that BHP will probably win out in the desirability stakes in the long run. Looking at classic Minis it seems it's either the truly early or truly performance cars with provenance that hold the most interest today.
Once I'd decided I'd like an R53 to add to my fledgling collection I decided it had to be something out of the ordinary. Interest in the early R53s was just growing and seeing how OBLs hold more kudos in the R50 world I knew it had to be an R*02 car but decided it had to be a unique example. It had to have some sort of documented provenance as being part of the MINI story, it had to be a photographed head office car or magazine car! Finding such a car wasn't going to be easy!
Searching for RE02 VRK
Compiling a list of such MINIs narrowed down my choices to only a handful. Although I did discover a surprising number of the cars featured in magazines are still on the road today, I also added to the list any car photographed at a launch event and of course the now known to be scrapped RE02 VOM.
Finding such a car took patience. As part of setting up the MINY Y Register and 02 S Register sites I have developed an early alert system for cars appearing on line. This helped me know if any interesting cars get listed on auction sites before anyone else.
I knew being first would be important in securing such a car with other collectors also likely to be looking. In total, to my knowledge, 3 magazine cars have changed hands in the last year. The first of which, an electric blue, I missed out on by not reacting quick enough. I should have bought it unseen. I'm not sure who bought it or if they know what they've got, but the seller unfortunately refused to pass on my details offering the new purchaser a very quick profit on their purchase. The second was what is now my car, RE02 VRK, purchased unseen and loaded onto a trailer within 2 hours of sealing the deal, I secured the Top Gear R53 just before Christmas 2018. The seller had actually just accepted an offer on the car, but I managed to convince him that letting it go to me for a little more would give the car a much better home. The 3rd magazine car, RE02 VKV, a Grey R53, exchanged hands twice recently within 2 months, once to a prospector on eBay, and then finally to a collector who is planning to bring it back to it's former glory.
What had I Done!
When RE02 VRK turned up just before Christmas, I'm not going to lie I wondered what I'd done! The car was sold with a "mis-fire and broken gear linkage", so I knew it needed attention. On close inspection some of the body panels also needed work and that mis-fire, well let's just say a con-rod out of the sump is certainly one cause of a mis-fire! I was given the opportunity to double my money and flip the car the very next day when the seller contacted me saying someone else, a 3rd interested party, had been bugging him they really wanted the car as well. At the time due to assessing the work needed I was very tempted to take him up on it! Hindsight has taught me this would have been a very bad decision. Now I'm part way through restoring it I have a great connection with the car and cannot see a time when it will ever move on.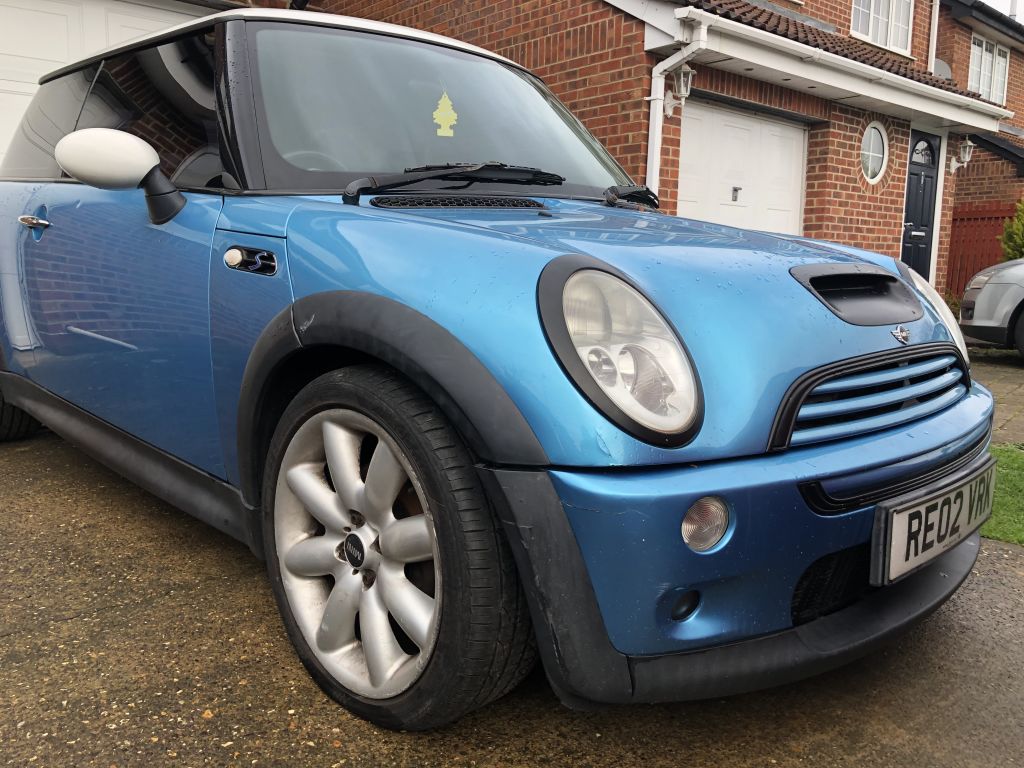 So what makes RE02VRK so special?
Well it's early, being the VIN TC60225 it's the 225th R53 ever built and the 65th UK car. It also featured within the July 2002 edition of Top Gear Magazine. Early 2002 was a time when Top Gear wasn't on the TV (it returned with Clarkson at the helm in October that year), to fill the void Jeremy Clarkson released a series of DVDs. RE02 VRK was featured on one such DVD, No Limits, being driven by Clarkson around the Donnington race circuit on what is now a commonplace track day but at the time was a relatively new phenomenon. Finally Clarkson ending up "owning" RE02 VRK for a few weeks where he subsequently wrote about it. I'm not sure where the original article was printed, as I'm not sure the Top Gear web site existed back then, but it now exists on line on the Top Gear website blog.
Clarkson wrote:
And yet I absolutely love it. I have been volunteering to go into town to get the milk and then coming home without it, on purpose, so I can go again. And yesterday, I drove all the way to London to see someone who I knew full well is dead.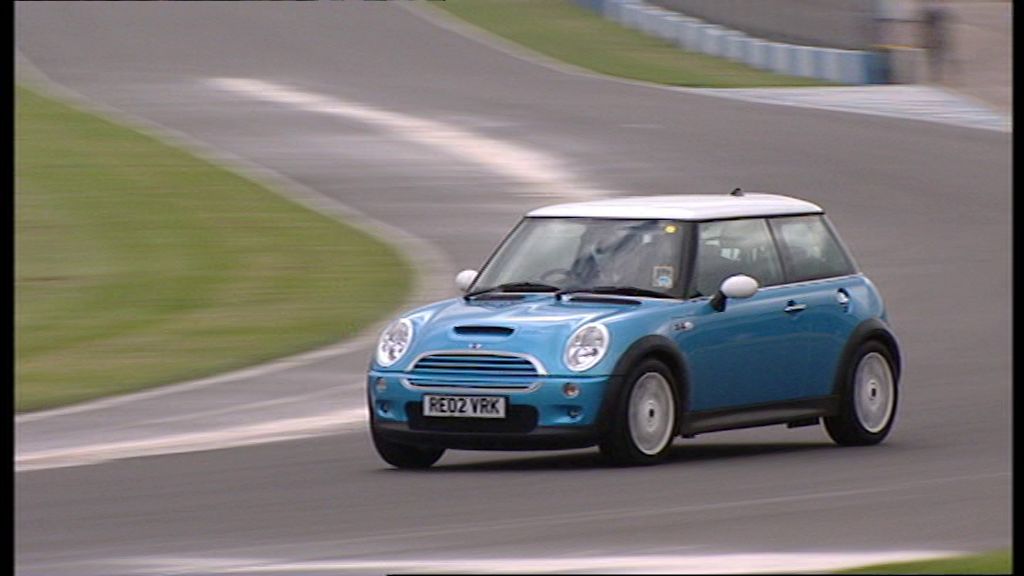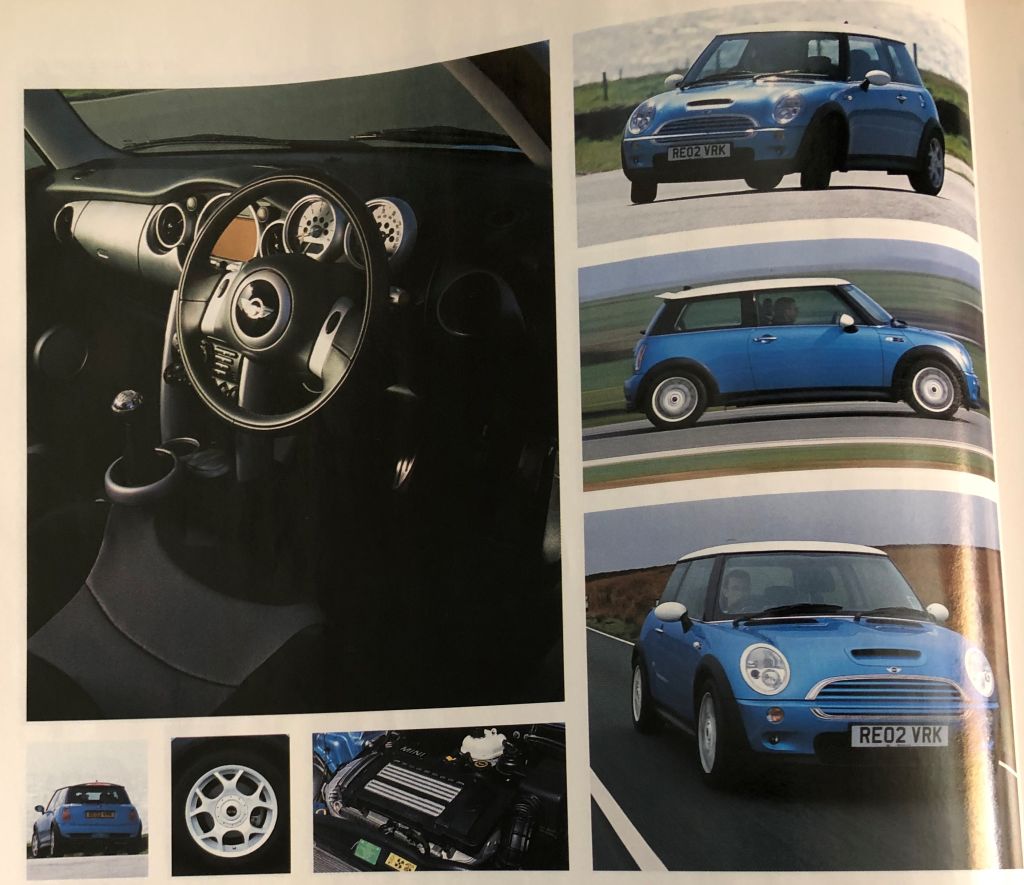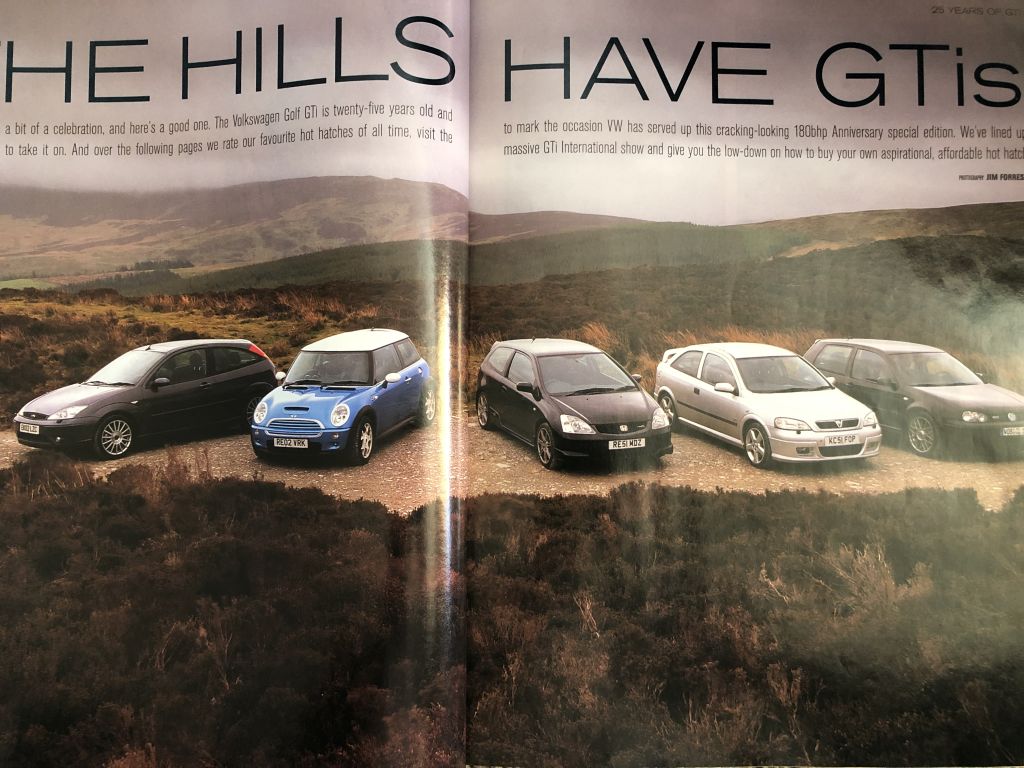 What happened next?
Since December I've started restoring RE02 VRK and acquired a donor vehicle for the panels, I've also set about rebuilding the engine. I'll be writing more about this experience in future posts.